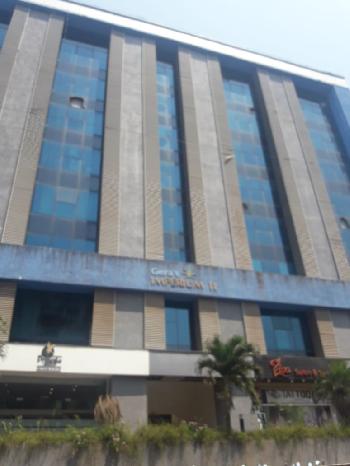 If you are planning to buy office space, what you choose is very important for your business. Not only will it affect your day to day operations but also your staff morale and your brand image.
Several things can impact your business, therefore, choose your commercial space wisely. Follow these four factors which are crucial to the process of choosing your commercial space. If you overlook these points, chances are that you will be disappointed with your choice.

Location
We all have heard the common and famous phrase, "location, location, location", which drives home just how crucial and necessary location is when you are looking for a commercial space. There are two important questions that you should ask yourself. Can your clients reach there without any problem? And can your employees get there conveniently?
If you get positive answers to these questions, then you are on the right path to finding a good place. Check the security standards of the neighbourhood and also see what is close to the location. Is there a coffee shop, gym, or work bar? All these things are necessary to keep your staff and clients happy.
Get the best Commercial office space for sale and choose the one that meets your needs.

Price
This is one of the most important factors for businesses when they are looking for a new office. If you go for a cheap place and spend little, you may end up in a place that you may not like and would look for ways to move out. If you spend too much, you may end up struggling to pay for other things and may have to move to something smaller in size. None of the scenarios, in this case, seems ideal.
Before you make a move, ask yourself whether you can pay the amount. Is there any hidden cost? Compare the prices of other places and then choose the one that suits your budget.

Size
It is quite obvious that both the factors that we discussed previously will more or less influence the size of the commercial space that you choose. But it is very important to mention it.
Generally, it is important to choose 70 square feet per person but you know your business better. If your staff and employees need more storage and bigger desks, then you should choose appropriately.
You should also have a rest space and meeting room and an area where you can meet with your clients. Also, your colleagues need a place to have lunch.
So plan according to the needs and happiness of your clients and employees and choose the best place to set up your office.
There are several commercial office spaces for sale among which you can choose your perfect space.

Style
If you want to increase and protect the image of your brand, then you need to consider this. Your office space can be utilised as a great branding tool. Add some beautiful wall painting, hanging pictures, and much more to increase the look. An undecorated office is going to be no help for your company.

Choose the best commercial office space for sale at Panjim based on the points discussed above.