Get Your Own Home At The Mesmerising Dona Paula
Posted by Admin on March, 16, 2021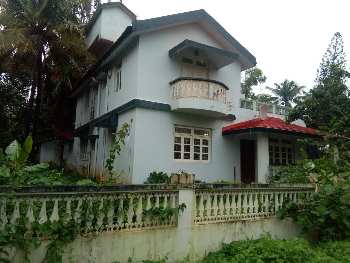 Having a house of their own is a dream of many. With time, things are getting expensive and the same goes for real estate as well. On top of that, the pandemic has made things difficult for a lot of people. Buying a house has become a challenge that can be overcome with a little bit of guidance and planning. With so many options available in the market, you need to choose the right one based on your needs and budget. Goa is one of the most visited tourist destinations also houses a lot of residential properties to choose from. With some extremely suitable residential plots for sale at Dona Paula, you can easily fulfil the dream of having your own house.

What to see while purchasing a residential plot?
There are a lot of incidents informed lately about property scam, one should be aware of fraudsters who can cheat with their hard-earned money. Goa being a union territory, one can easily find some good properties that will give them a vibe to enjoy and a view to experience. With properties near the beach, one can easily build a sea-facing house and have a great time to spend. Checking some of the best residential plots for sale at Dona Paula, you can easily have your plot to build your dream home. Make sure to check the below points before buying a plot:
• Ensure that you are dealing with a reputed real estate agent or firm. It will help you to have everything done systematically with all the legalities.
• Check with the location and the area of the plot to ensure that you get what you want.
• Make sure to confirm the date of possession and when can you start the construction.
• Check with the quality of the land and should also have a soil check report that mentions it suitable for residential construction.
• Check for the legal documents for the property and confirm when you will be getting them.

With the above checks, you will get the best residential plots for sale at Dona Paula. It will also help you to get everything done lawfully with all the documents intact. Having said that, you can also contact real estate agents who are reputed and have been in this business for a long time. Check their feedback and list of clienteles who are dealing with them to get an idea about the scale of business. If you are having your real estate business or you are into the brokerage section; you can check for properties that can fetch you a good amount of commission.
You need to know that real estate involves a lot of risks and needs a lot of attention to every detail. Only genuine people will be able to take you through the process thoroughly. Huge money involves huge risk which can lead to a lot of legal issues and you should make sure to be careful about that. Dealing in residential plots for sale at Dona Paula can bring you good deals.
This entry was posted on March, 16, 2021 at 17 : 53 pm and is filed under Plot for Sale. You can follow any responses to this entry through the RSS 2.0 feed. You can leave a response from your own site.